Due to the blessings the Fraley family has received, our ministry only charges shipping & handling for these products.
Just Released! Bob's new booklet: Know Your Enemy Learn More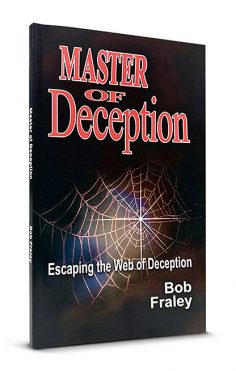 Master of Deception
$1.00Books and booklets are $1.00 US each.
Minimum order quantity: five (5) books or booklets.
Minimum order amount: $5.00 US
Description
Prophetic scriptures warn us that deception will be used extensively against Christian standards in this period of time we are now living.
This book shares both the scriptural and historical information the Lord used to guide Bob and Barb Fraley for the saving of their family during these deceptive times.