Due to the blessings the Fraley family has received, our ministry only charges shipping & handling for these products.
Just Released! Bob's new booklet: Know Your Enemy Learn More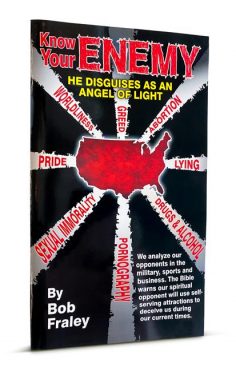 Know Your Enemy
$1.00Books and booklets are $1.00 US each.
Minimum order quantity: five (5) books or booklets.
Minimum order amount: $5.00 US
Description
This new booklet shares the urgent need to Know Your Enemy and his methods of spiritual attacks. It gives the necessary insight to understand and avoid the spiritual deception that the enemy is using to destroy Christianity in America today. This study will help you understand how to walk faithfully with the Lord during these critical days ahead.