Get your complimentary copy of this powerful book today!
America, which had such a strong Christian foundation, has experienced an overwhelming increase in the spirit of selfishness, permissiveness, lawlessness and rebellion in this last generation. WHY?
Moral standards in American that we unthinkable 30-40 years ago have no become commonplace. WHY?
Drugs, crime and violence are huge problems. American has the large prison population in the world. Our incarceration rate is more than seven times that of most other countries. WHY?
Get 'You are Salt and Light' book today to learn the answers to these despairing concerns for America.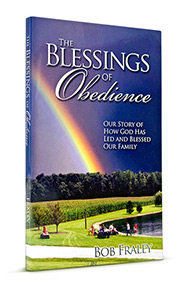 BONUS: "Blessings of Obedience"
This book shows the remarkable true life story of how the Lord led two ordinary people for the saving of their family in these troubled prophetic times called The Last Days.
By Their actions and choices, they have demonstrated (sharing from personal experience is always better than teaching) what it means to live a life of faith and trust in God.